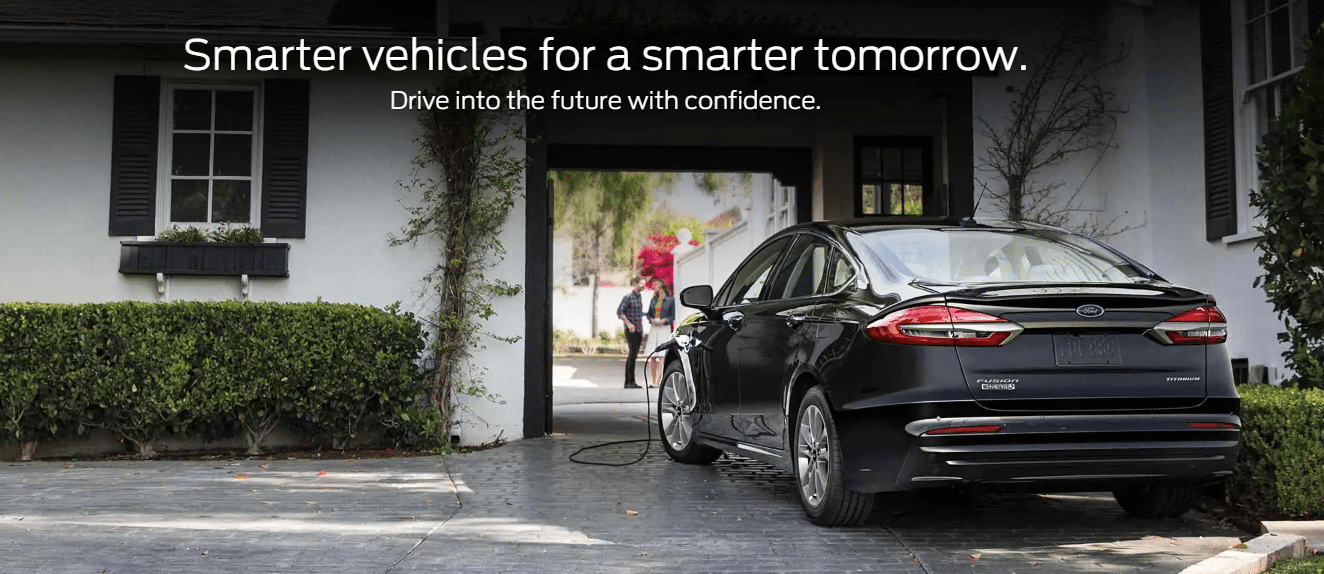 The Family of Ford Hybrid and Electric Vehicles
Ford hybrid and electric vehicles feature advanced fuel-saving technology.
Whether they're operating in electric mode, gas mode or a combination of both, these vehicles optimize efficiency. And simplicity. The plug-in hybrid vehicles can be recharged in under three hours using a 240-volt outlet. When you drive a Ford hybrid or plug-in hybrid, you'll still stop at gas stations. But maybe just for coffee.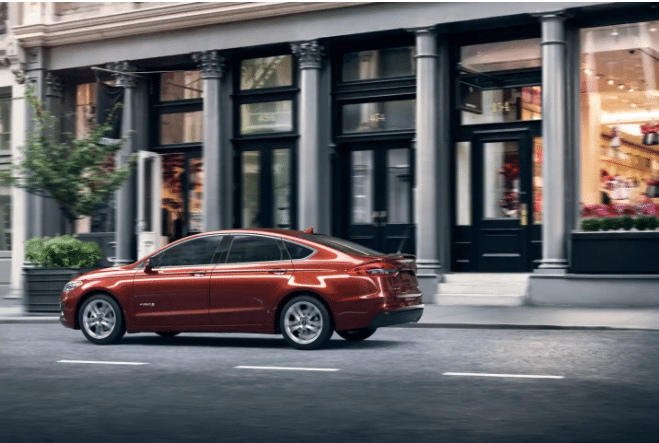 2019 FUSION HYBRID
Starting at $27,555 (1)
EPA-Est. MPG City/Hwy: 43/41 (2)
As shown: 2019 Fusion Hybrid Titanium $34,880 MSRP; EPA-estimated rating of 43 city/41 hwy/42 combined mpg, 2.0L iVCT Atkinson-cycle I-4 hybrid. Actual mileage will vary.
The Hybrid Titanium is wrapped in comfort and style but has more than just good looks. It puts an emphasis on performance, featuring a gas engine and electric motor that come together for 188 combined horsepower and great gas mileage.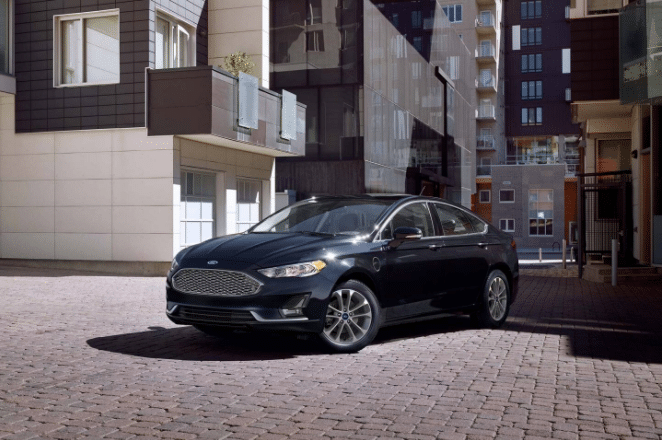 2019 FUSION ENERGI
Starting at $34,595 (1)
EPA-Est. MPG City/Hwy: 109/97 (2)
As shown: 2019 Fusion Titanium Energi $36,595 MSRP; EPA-estimated rating of 43 city/41 hwy/42 combined mpg (EPA-estimated 109 city/97 hwy/103 combined MPGe) 2.0L iVCT Atkinson-cycle I-4 hybrid. Actual mileage will vary. The Fusion Energi has three modes that let you choose gas, electric or a combination of both. You can even operate in all-electric mode up to an EPA-estimated range of 26 miles.* And thanks to the Regenerative Braking System, kinetic braking energy is captured and stored in the battery for later use.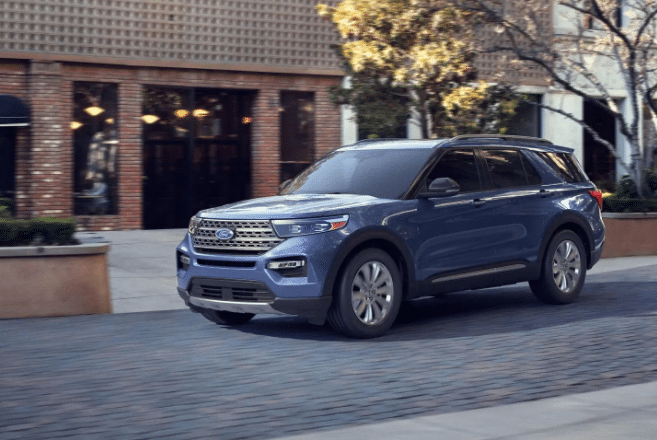 2020 EXPLORER LIMITED HYBRID
Starting at $48,130 (1)
The Explorer Hybrid packs a similar punch, it is a no-compromise hybrid SUV that's engineered for big adventures. Not only is it the only hybrid in its class that can tow 5,000 pounds, it's also fully off-road capable. The rear-wheel-drive model also offers an EPA-estimated range of more than 500 miles between fill-ups.*
Using the latest technology and innovation, Ford is committed to creating a better drive for you. Our lineup of future-forward cars, trucks and SUVs will include more electrified vehicles by 2020; as well as revamped versions of some of our most popular models such as the F-150, Mustang, Explorer, and Escape.

Charging Station Availability
With thousands of public charging stations in Canada and more are becoming available, getting powered up is easy. That's in addition to the ability to charge electric vehicles conveniently from home, or at the office. You can plug into a standard 120-volt outlet, or use available 240-volt outlets for a faster charge.
Petro-Canada is introducing a network of EV Fast Charge stations all across Canada. Now, wherever you travel from coast to coast, they may help charge up your journey.
Regular Service Becomes a Lot Less Regular
Regular service like oil changes and tune-ups are needed less often in hybrids, and you'll never need an oil change with BEVs. EVs also use regenerative braking so it's possible that brakes may last longer.
Choose the experts
When it comes time to service, you can count on a Ford Certified EV Dealer because they know Ford EVs.
Electric Vehicle Basics
Get to know the facts on reliability, driving range, maintenance costs, electric car battery charging, and more.

Guide To Shop Your Ride
Get some tips about shopping for an electric car straight from someone who owns one.