We'll bet that most business owners don't know this, but it is a fact.
If you use your vehicle – be it a car, SUV or truck any vehicle at all – to promote or to earn money for your business, the Ford considers you to be a commercial account!
And that entitles you to all of the unique commercial benefits that much larger companies enjoy, such as multiple financing options, specialized vehicle protection and maintenance plans, vehicle up-fits that can be fully financed… and much more!
With a CVC dealer, one is definitely as good as 5…or 10… or even 100!
Here's how Whitehorse Motors makes a difference for your business.

Your vehicle purchase/lease experience
- We will ensure that you make the most beneficial choice for your business...and we can do it all without you ever leaving your office! Whether it is your first commercial vehicle or your 'umpteenth'...we will
Provide you with a comprehensive assessment of your specific business vehicle needs and give you our written recommendations
Outline the best manner in which to take care of the financing needs; you can even bring your accountant along!
Provide a single point of contact specialist who will spec it, order it, prep it, outfit it and deliver it.
The perfect vehicle for you… without any hassle whatsoever!


Vehicle accessories/up-fitting
- From genuine Ford accessories to customized shelving/racks to full commercial service bodies, we know the right parts, the right suppliers and the right installers to make your vehicle work efficiently for you.
From laptop mounts to dividers to customized rear seat storage systems, we can make your vehicle an extension of your work space.
We can also capitalize many of these accessories right into your lease or purchase, saving you out-of-pocket expenses and making it so convenient to customize the vehicle.
As a Commercial Vehicle Centre Dealer, we know that genuine Ford parts also protect your warranty, ensuring your vehicle ownership experience is as good as you can have.
The right equipment, from the right source, professionally installed to work hard for you!


Certified service/warranty work
- We have 9 trained technicians and nearly a quarter of a million dollars in parts on hand, ready to address any warranty repairs or breakdowns with a minimum of fuss and time. Your business runs 30 days a month; why shouldn't your vehicle?
We will ensure that your vehicle is serviced regularly by our factory-trained techs, which protects the full warranty completely for the entire warranty period, or for as long as you have your vehicle. Peace of mind ownership has never been this easy.
With Ford's Pre-Paid Maintenance Plans, we make it far cheaper - and incredibly easy - to keep your vehicle maintained throughout your ownership cycle.
We have service loaners or subsidized rentals available 24/7 in the unlikely event of a vehicle breakdown, keeping you on the road and conducting your business.

Qualified service and qualified parts from qualified professionals; our recipe for your success!
Meet Our Commercial Professionals!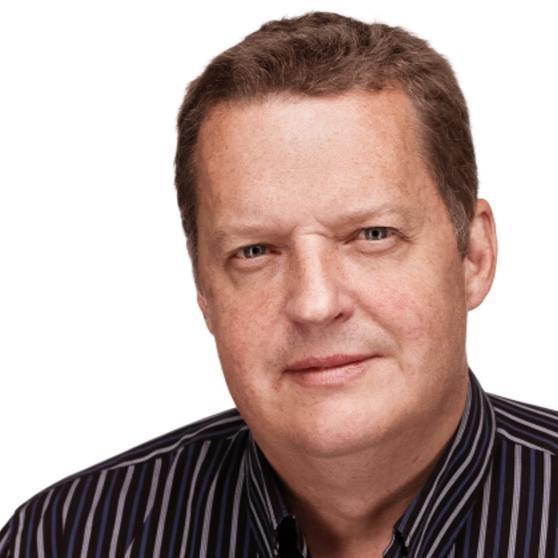 General Sales Manager
Commercial Specialist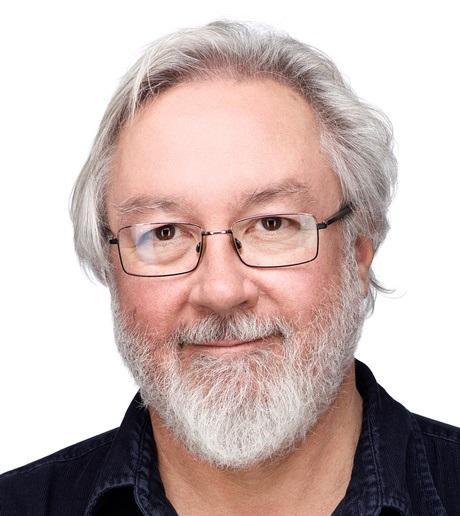 Peter Johns
Commercial Specialist
We're available 6 days a week!
Monday to Friday: 8:00 AM to 6:00 PM
Saturday: 9:00 AM to 4:00 PM
Sunday Closed
As a member of the local business community.
We see you every day with your businesses as we run ours.
We know how important your vehicles are to you – we run vehicles for our business, too.
There are several choices for you when it comes to your transportation needs, which is why we work hard at earning your business… and keeping it.
We have the #1 Commercial vehicle line-up – from the 'Built Ford Tough' F-Series, Canada's sales leader for over 50 consecutive years; starting with the F-150 right though to the F-550 Super Duty, Ford rules this segment.
Our transit vans/wagons – which have quickly dominated the large van segment in Canada – that compliment the smaller Transit Connect, which has dominated its market segment since its introduction just 9 years ago.
Plus, the option of the versatile Transit cutaways, the always the reliable E-series cutaways, the F-53 & F-59 stripped chassis for motorhomes and commercial delivery vehicles, right on up to the F-650 (Class 6) and F-750 (Class 7) cabs and tractors.