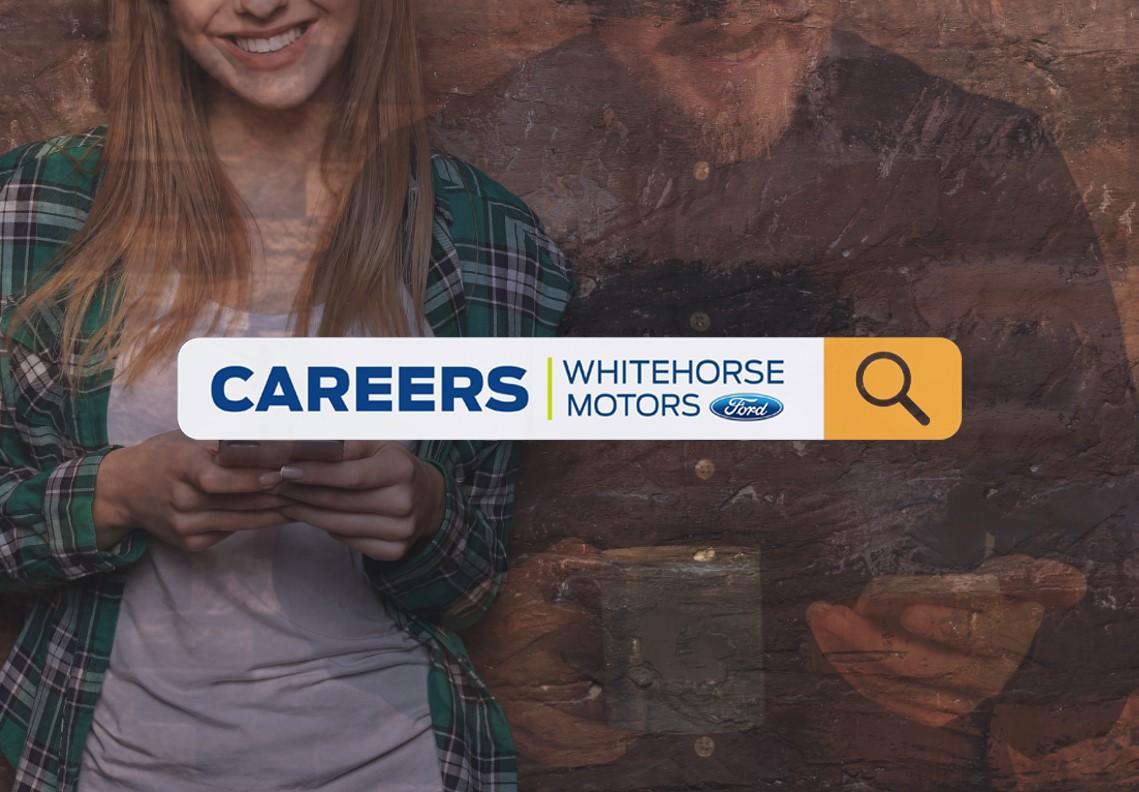 SALES DEPARTMENT
Product Consultant
• Top producers can earn over 100k annually!
• Commission, bonuses, spiffs, demo allowance.
• Benefits: Medical – dental – retirement – and more!
With the hottest products on the market and as the fastest growing dealership in our region, we're adding sales professionals to help expand our market penetration and to help maintain our extremely
loyal customer base.
If you're currently a successful sales professional in any field and don't feel you're paid or treated as well as you should be, apply today.
BUDGET RENTALS
Assistant Manager
As an Assistant Manager for Budget Whitehorse, you will be responsible for assisting in the day-to-day operations of our Yukon Rental locations. This includes handling incoming rental inquiries and
managing available and incoming rental units. When necessary you will act as the Franchise Manager.
Other job duties will include but are not limited to:
• Completing and processing rental agreements plus any required
rental paperwork, including claims and payment processing
• Managing rental operations ensuring accurate billing and correct
product availability for delivery.
• Coordinating team members to ensure reservations are met and
vehicles cleaned on time.
• Investigate and resolve any customer service issues to ensure
customers' expectations are exceeded every time.
• Examine reports (fleet inventory, sales and daily reports) to
determine the operational activities required for the
day/week/month
• Maintaining a positive company/customer relationship.
If you enjoy working in a fast-paced environment and enjoy a challenge, then this may be the opportunity for you! We believe in a healthy work-life balance and we are pleased to offer a competitive compensation package, along with a first-class benefits package for the right individual.
VEHICLE SERVICE ATTENDANTS
If you love cars and love providing excellent customer service this may be for you...and you get to drive some pretty cool cars around as well.
We offer a competitive wage rate and benefits and have openings for full and part-time positions. No previous experience necessary but must hold a valid drivers license and have a clean driving record.
WHITEHORSE MOTORS CAREERS
WE ARE EXPANDING AND HIRING IN ALL DEPARTMENTS!
Join our team. Build your career. Be rewarded.
We are always searching for enthusiastic and talented people to join our team. We conduct ourselves respectfully in a fun, but professional environment. Look through our current opportunities to see if there is a good fit for you. If you don't see an opening for a specific position you are interested in just email a cover letter and your resume to
work@whitehorsemotors.com
, let us know what you are looking for, why you want to work here and how you would contribute to the success of the dealership. We provide training for the right individuals.
Make the move to Whitehorse. Known as The Wilderness City there are numerous recreation opportunities, including a beautiful sports complex, x-country and downhill skiing, hunting, fishing, snowmobiling, golfing, hiking, canoeing, boating, and of course amazing wildlife. We also have a beautiful Arts Centre and a thriving Arts & Cultural community. Follow the following link to see what our beautiful city has to offer:
SERVICE DEPARTMENT
Automotive Journeyman Technician, Permanent Full-Time
Compensation includes $34 to $47/ hour, group health benefits and pension, as well as a possible signing bonus for the right candidate. For details on other possible benefits as well as required
qualifications, please see the full listing at
Yuwin.ca
.
Apply below if you would like to join the Whitehorse Motors Service Team!
BODYSHOP
Automotive Painter
• Full-Time – Compensation: $70,000 to $75,000 Annually
• Excellent Health Benefits, Pension Plan
• Job duties: File, grind and sand repaired body surfaces using hand
and power tools.
• Mask and tape auto body surfaces in preparation for painting
• Mix paint, blend and match colors. (Water Borne paint Systems)
• Apply primers and repaint surfaces using spray guns
• Other Body Shop Duties
• Completion of secondary school will be an asset.
• Completion of an automotive painter apprenticeship program.
All replies strictly confidential
PARTS DEPARTMENT
Automotive Parts Advisor
We are currently in need of an Automotive Parts Advisor for our fast-paced parts department. If you want to make a career commitment that provides you with the opportunity for more income, great training, and an excellent work environment, consider joining our team as an Automotive Parts Counter person.
The right candidate will have high energy and be a team player. We are looking for an individual to bring the department to the next level; this is an excellent growth opportunity for an energetic, creative person. We would like to see Ford experience, but all applicants will be considered with parts experience. Candidate must be a self-starter and must work well with minimal supervision.
If you desire a progressive environment that values relationships with customers, while giving you the opportunity of working with people who share the same values apply now. We offer a great work
atmosphere, staff appreciation events, competitive pay and a company pension plan.
Qualifications and Skills
• 1-2 years related experience
• Journeyman parts certificate preferred
• Effective listening and communication skills
• Strong organizational skills
• Driver's License
• CDK(ADP) experience an asset
• Ability to lift heavy objects
We are an equal opportunity employer offering top wages, excellent benefits and a pension plan too.
Thank you for considering a career at our dealership, we look forward to meeting you soon.
Personal Information
*Required Field